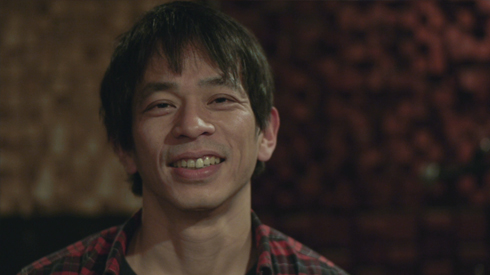 Watanbe / ワタンベ
PATO LOL MAN
Watanbe "Mitsuru Watanabe".Started drumming after listening to Queen, has experience with various bands, rock, blues, funk, jazz, hip hop, electro etc.
Became deeply involved in music writing his own songs.
Joined Takeo Toyama Band in 2004.
In recent years he has done performances touring various places both solo, as well as performing an improvised duo BOILERZ with Tuba "Daisuke Takaoka".
Started PATO LOL MAN in 2010. Also working and recording in a broad genre of music with RADIQ (aka Yoshihiro Hanno), Denki Gypsy Special, fanfare roma'n-garde, DEGURUTIENI, triola, Theater Company music production, UA "ATTA" etc.
ワタンベ (渡邊みつる)。クイーンを聴いてドラムに足を突っ込み、ロック、ブルース、
ファンク、ジャズ、ヒップホップ、エレクトロ、など多くのバンドを経験。
傍らで作曲も行い、どっぷり音楽にハマっていく。2004年トウヤマタケオ楽団に参加。
近年は高岡大佑(tuba)との即興デュオ、ボイラーズで各地を転々とするなど数多くの即興演奏や
ソロライブを行う。
2010年よりパトロールマン始動。他にも、RADIQ(aka 半野喜弘)との活動、
電気ジプシースペシャル、fanfare roma'n-garde、デグルチーニ、triola 、劇団の音楽制作、
UAの「ATTA」でレコーディングに参加するなど、ジャンルを問わず幅広く活動中。