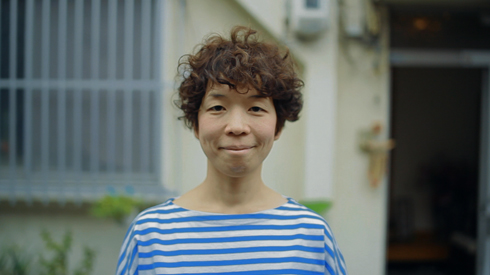 HIRO / 森 ひろこ
KONBU DOI
She was born in 1975 in Osaka.
She started working as an Illustrator in Japan after graduating from
the Cambridge school of Art in U.K. in 2005.
Her art work selected for Torino Olympic poster competition.
The themes of her art works are traveling, people and vegetable by using several techniques.
She holds solo exhibition every year.
1975年大阪生まれ。
ボランティア活動に参加するため渡英。
ケンブリッジスクールオブアートでイラストレーションを学ぶ。
トリノオリンピックポスター展入選。
旅、ヒト、野菜をテーマに色々な技法で作品制作。毎年個展を開催。
Chie & HIRO
Chie is a cooking expert who communicating with farmers and cooks their vegetables.
HIRO is an Illustrator who is good at print-making and collage techniques.
The tables coordinated by them show their original view of the world.
The dishes cooked by them are served with the thought inherited from
the producers who grow vegetables which stiring our imagination, artists who creates plates or dishes to serve food and their mother who prepares meals every morning for the family.
" To live is to eat. To live is to create sweet pictures in your mind, and make them happen one step at a time. "
作り手と話をし手にした食材を料理する、野菜料理研究家の姉Chie。
版画やコラージュを得意とするイラストレーターの妹HIRO。
ふたりのつくる料理と食卓(食のシーン)は、生命力あふれ想像力をかきたてる
野菜や食材、器を作る人たち、毎朝台所に立っていた母から受け継いだ想いを
独自の世界観あふれる、たのしくておいしい一皿に込めてできている。
" たべることは生きること。生きることはたのしいイメージをふくらませてそこに1歩ずつ近づいていくこと。"
Web : http://chieandhiro.com/blog/