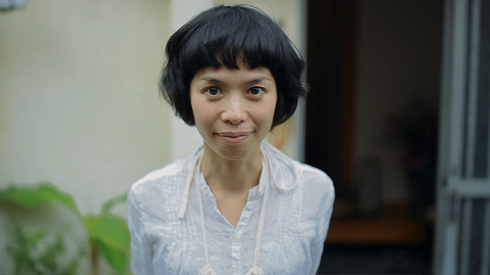 Chie / 森 ちえこ
KONBU DOI
She was born in 1974 in Osaka.
After having various cooking experiences, she found the cookery to pursue ingredients.
She holds cooking classes and collaborates with people like specialist of SOBA and ceramic artists.
In recent years, she spends summers in Carrara, Tascany to learn Italian food culture.
She is actively working with full of her smile to deliver the heart to your mind.
1974年大阪生まれ。
数々の調理経験をかさねた後、素材を追及する野菜料理にたどりつく。
料理教室のほか、そば職人や器作家とのコラボレーション多数。
最近は毎夏イタリアののトスカーナ地方(カッラーラ)で食文化を学ぶ。
ヒトの心に届く料理を伝ええるため、笑顔いっぱいで活動中。
Chie & HIRO
Chie is a cooking expert who communicating with farmers and cooks their vegetables.
HIRO is an Illustrator who is good at print-making and collage techniques.
The tables coordinated by them show their original view of the world.
The dishes cooked by them are served with the thought inherited from
the producers who grow vegetables which stiring our imagination, artists who creates plates or dishes to serve food and their mother who prepares meals every morning for the family.
" To live is to eat. To live is to create sweet pictures in your mind, and make them happen one step at a time. "
作り手と話をし手にした食材を料理する、野菜料理研究家の姉Chie。
版画やコラージュを得意とするイラストレーターの妹HIRO。
ふたりのつくる料理と食卓(食のシーン)は、生命力あふれ想像力をかきたてる
野菜や食材、器を作る人たち、毎朝台所に立っていた母から受け継いだ想いを
独自の世界観あふれる、たのしくておいしい一皿に込めてできている。
" たべることは生きること。生きることはたのしいイメージをふくらませてそこに1歩ずつ近づいていくこと。"
Web : http://chieandhiro.com/blog/